Company Info
let's take a short ride through history.
revolution of a folding chair...
Drake Corp. was the first to introduce high quality resin event chairs to the contract market, with the classic look and feel of wood plus all the advantages of resin. Over the past years, the company has set new standards, new records, and earned increasing respect from the contract community. New technology, plus Drake's tradition of producing quality, durable seating products have been the secrets of Drake's success. Drake is out to educate the market that plastic seating can be solid, of good quality, and long-lived. Drake's Chairs are built on that philosophy. They are top-of-the line, chairs. Though they have the "traditional look" of ordinary chairs, they are much stronger, much easier to maintain, much more comfortable, much more durable, and relatively unaffected by exposure to sun, rain and snow. So, in a real sense, Drake's chairs are quite like the classic Chevrolet Corvette. The sleek body of that car is "plastic." But, does any car buff think it's "a cheap, plastic car?" Not likely!
The same ideas about quality and durability are behind Drake's Chairs. Its extra quality may cost a bit more than similar-looking, but less-durable chairs. But, with the Drake's Chairs, contract operators can earn extra profit from longer-life.

In 2006 Drake introduced it's line of toilet seats for the US market with the slogan:
"Whether it's a formal dinner, a wedding party,
or a bathroom "throne"...
Drake always provides the best seating!!!"

MADE IN THE USA is back!!!
In 2007 Drake started manufacturing most of its folding chairs in NC, USA, believing in a strong MADE IN THE USA come back and pioneering it.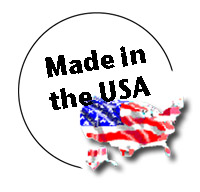 In 2010-2011 leveraging on its manufacturing in the USA stronghold, Drake developed and launched new models for folding chairs, making the art of folding a chair more noble with more sophisticated HIGH BACK models Chateau and Louis and a line of accessories to move, deploy, and store chairs in a profitable way for the customer, adding value to the presentation with items like a linking spacer and placeholder.

Kids's Chairs & Tables
In 2013, Drake introduced the amazing line of kids' chairs for pre-schoolers and schoolers. Strong, long lasting 100% recyclable all weather resistant for indoor and outdoor use, resin chairs, contract grade and stainless steel hardware.

new revolution in portable tables
In 2015-2017, Drake introduced "Dolce Stil Novo" the most revolutionary vision of an easy to handle, store and deploy portable banquet table system, aimed to replace folding tables of different lengths and adding bar tables and stools to the system.

The world of banquet tables will never be the same...